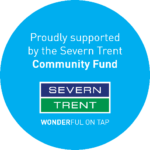 Birmingham Community Matters (BCM) is delighted to have received £11,300 of core funding from the Severn Trent Community Fund. This will help us continue supporting people to set up, run or grow their voluntary groups across Birmingham in 2023-24. It will go towards staff and other running costs.
We have also recently had our main funding renewed by The National Lottery Community Fund. Lasting three years, the 'Reaching Communities' grant enables us to do our work every day: sustaining employees, holding events and carrying out our mission, to boost the development and sustainability of small voluntary and community groups in and around Birmingham.
So no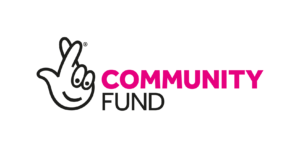 w we're busy organising both face-to-face and online events for groups across the city, while building our pool of lovely BCM helpers and increasing the range of skills and insight they bring.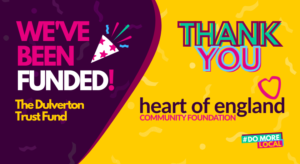 This time around, Reaching Communities is also allowing us to grow. We have recruited two more members for our team. We'll share more on that soon.
We have also just received a small grant from The Dulverton Trust Fund, administered by the Heart of England Community Foundation, towards our core costs. We are so grateful for this too.
Alongside our core activities, we've been working with Neighbourhood Network Schemes (NNSs) for several years now. These are Birmingham City Council initiatives to help older adults in our city lead healthy, happy and independent lives in their own homes and communities.
We support NNS leads to boost the capacity and sustainability of community/voluntary groups who deliver activities for people aged over 50 in their particular area. Since 2019, we have given focused help to groups engaged with Selly Oak NNS, bringing in a dedicated BCM person (our Claire!) to hold peer support sessions. In 2021, we started working with Perry Barr NNS in this way too.
Meeting that 'gap in support': BCM's story
So what is the origin story of Birmingham Community Matters?
BCM began life in 2016, when a group of long-time volunteers in south Birmingham realised there was a gap in support for people wanting to set up micro and small community groups in the city.
Birmingham is full of people making amazing things happen in our parks, community venues, halls and schools. But when it came to setting up small groups and charities it was hard to get the right support at the right time. It was (and still is) easy to get lost or derailed by the vast amount of information online. Everything from choosing the right structure to applying for funding felt more challenging than it needed to be. We longed for timely, helpful, uncomplicated information from people who'd been there before. Delivered in a human, friendly way.
And so we decided to provide that information. We started running small 'surgeries' in community venues where people could drop in and, over tea and cake, ask questions and explore their ideas with volunteers who had lots of experience of doing similar things. People would ask us about everything from group structures, to recruiting and retaining volunteers, to social media support and marketing, to funding application forms. And everything in between.
If we didn't know the answer, someone would know someone who did.
While chatting, our volunteers (now called 'BCM helpers') always ended up learning something from the people they helped. And that's how the 'peer learning' element of BCM came about.
As our motto goes:
Everyone has something to learn and everyone has something to teach.
Meeting people and sharing ideas and contacts are a huge part of what we do.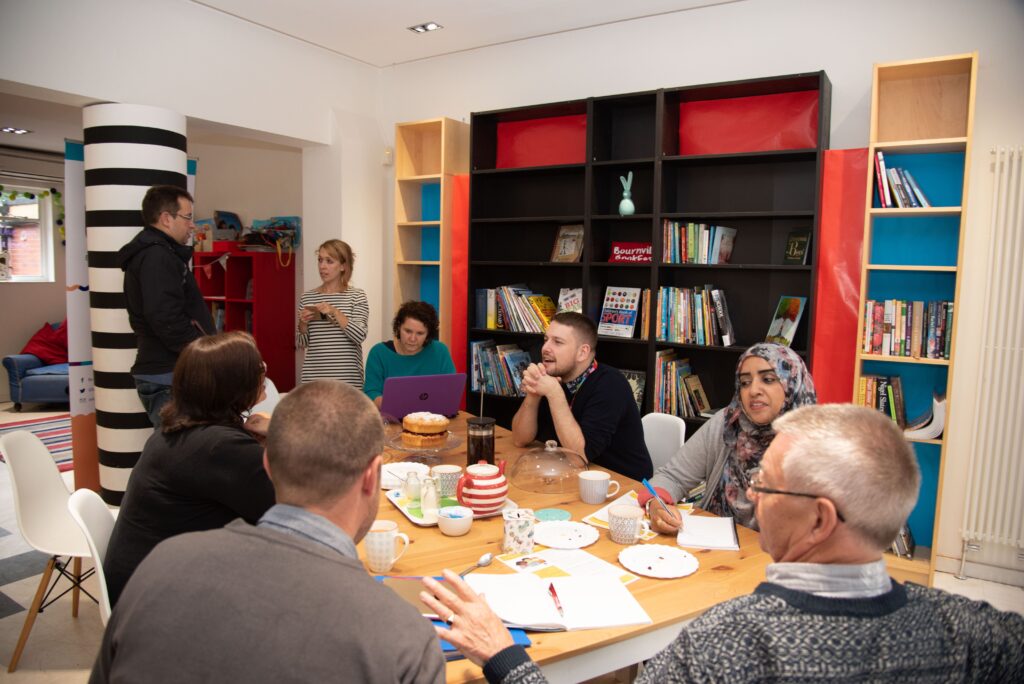 Back then, BCM was run by our trustees and volunteers, with Jo providing development work and marketing/communications support from Marie.
Becoming a charity
BCM became a registered charity in 2018. We secured Reaching Communities funding from The National Lottery in 2019 and took on our first two employees. One of whom was Jo – now in 2023 our Chief Executive – and the other AD, now in position as Operations Support Officer. Marie is still with us in an associate role for one day every week.
The coronavirus pandemic was, of course, challenging for everyone. But we took BCM's services online and found that we actually expanded our reach. People said they found it convenient and accessible to join a Zoom call with us – and so we connected with groups in parts of Birmingham where we hadn't yet managed to hold physical events. We brought in several more specialist associates to help us – welcome Kerry, Claire, Manisha, Rob and Francesca! Claire is now a BCM employee too.
During the pandemic we also worked with Hodge Hill NNS, Ladywood NNS and Yardley NNS to hold online sessions for groups – alongside our existing work with Selly Oak NNS and Perry Barr NNS. We supported many groups with challenges around bringing back volunteers, managing community buildings, and keeping people safe from Covid-19.
In 2022 we worked with Locality to support groups applying for the Celebrating Communities Fund. This was a small grant fund from Birmingham City Council designed to help communities celebrate the Birmingham 2022 Commonwealth Games .
What's next for BCM?
Now, in 2023, we're working with Birmingham City Council and Locality to help make Neighbourhood Planning more accessible to local communities.
We're growing our team and partnering with more community organisations across Birmingham to hold more in-person events. We don't call them surgeries any more as we thought this sounded too clinical, not representative of their informality and friendliness – and the fact that we're all equals, peers.
You can see our upcoming events on Eventbrite – we'd love you to join us at one.
We're adding resources to our website, looking for more BCM helpers, and continuing to share useful information each month via our popular newsletter (which you can sign up for here). It has just over 900 readers across the city so far and we're always keen to spread our reach further.
We are excited to be in conversations with more NNS leads about supporting groups who offer vital services to people aged 50+ in more areas of Birmingham – and also now adults with long-term health conditions.
So thank you from the bottoms of our hearts, Severn Trent, The National Lottery and the Dulverton Trust Fund / Heart of England Community Fund – on behalf of our team and all the groups we help – for this latest funding to help keep BCM strong and sustainable.
You can read about all our funders on our dedicated 'thank you' page.
How BCM can help your small community organisation in Birmingham
Need support with setting up, running or growing a small voluntary group in Birmingham? Find out how to book a one-to-one session to work through your ideas and challenges with a BCM helper.
And if you're seeking suitable funding, we've got search tips on our resources page.