Making BCM's services accessible and inclusive
Birmingham Community Matters (BCM) sees accessibility and inclusivity not as boxes to tick, but as evolving practices guided by feedback and thoughtful listening.

This page outlines our practices – and we'd love you to tell us if there are things we can do better.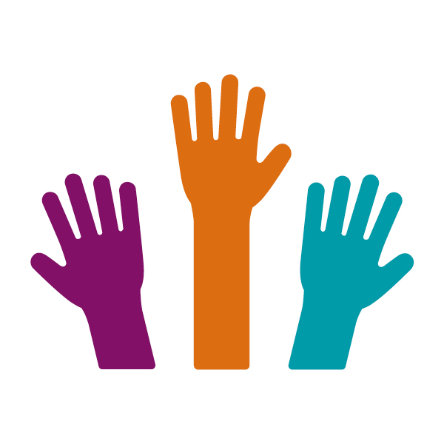 BCM's thoughts on accessibility and inclusivity
The BCM team works to ensure our events, activities, resources and communications are accessible and inclusive to:
* Everyone who uses them
* Our volunteers and trustees
* Our staff
* Our partners.
This means no-one is excluded from accessing our services or working for BCM because they are experiencing a disability, or because of their personal circumstances.
Whether you are engaging with BCM online or in person, we want you to feel welcomed and included. 

"People come first. We are compassionate towards one another – and our supportive working culture encourages us to be compassionate to ourselves as individuals. We embed inclusivity and accessibility into everything we do – and we never assume we've got everything right."
Read BCM's values.
We want as many people as possible to be able to use this website easily. You can use Userway [icon at top right] to:
Change contrast levels
Highlight links
Enlarge the text
Increase the spacing between text
Pause animations
Flip to dyslexia-friendly fonts
Select a bigger cursor, create a brightened 'reading mask' or use a reading line
Change the height between lines of text
Align the text differently.
We have designed the website so you can navigate most of it using just a keyboard. It should be compatible with speech recognition software and screen readers.
We aim to use thoughtful alternative text (alt-tags) for images.
We aim to give subtitles for videos and video calls
At our in-person events, we are careful to select venues that have good physical accessibility. We try to think beyond the usual basic requirements (such as nearby parking, ramps for wheelchairs, accessible toilets and hearing loops) and ask in advance about changing places, stoma care and so on.
When we advertise an event, we try to give as much advance detail about the venue as possible.
If there is something that would make your experience better on the day, such as braille or large print materials, please tell us when you sign up.
We encourage speakers to use plain English and not speak too quickly. This also applies to our online events, where we aim to give subtitles too.
Organisational accessibility and inclusivity
We value the fresh ideas and perceptions brought to BCM by people's different backgrounds, skills, attitudes and experiences. We encourage and harness these differences to make our services more relevant and approachable.
We are committed to nurturing a diverse team of people for whom working or volunteering for BCM is positive and fulfilling.
Our roles are flexible, home-based positions, with the idea that disabilities or caring responsibilities should not be barriers to working with us.
To learn more, you can read our <Equality and diversity policy for employees> – coming soon.
We aim to make our discussions inclusive and supportive. People who lead our events are briefed to give all participants a chance to speak if they want to. Just as importantly, no-one is pressured to speak if they don't want to.
During online sessions, participants are free to have their cameras on or off and use the chat function or not, according to their preferences. We send out accessible slides afterwards and offer subtitled recordings when available.
Accessible and thoughtful language
We aim to write in plain English.
We are sensitive to the fact that English is not everyone's first language.
We are committed to using inclusive language. We frequently update our in-house style guide to reflect the most recent thinking on language relating to race, gender and sexuality, guided by people with lived experience of what it means to feel excluded or stigmatised by words.
We give our pronouns in our email signatures. We ask people for their pronouns when they sign up for our events. We will not assume people's gender, and we want people to see BCM as a safe space to which they can bring their whole self.