A Neighbourhood Planning Toolkit for Birmingham
Supporting communities to make change happen in their area of the city
We worked with Birmingham City Council's Neighbourhood Development and Support Unit (NDSU) and the membership network Locality to create a Neighbourhood Planning Toolkit for Birmingham. Our collaboration and the resulting website (toolkit) are called Local Visions.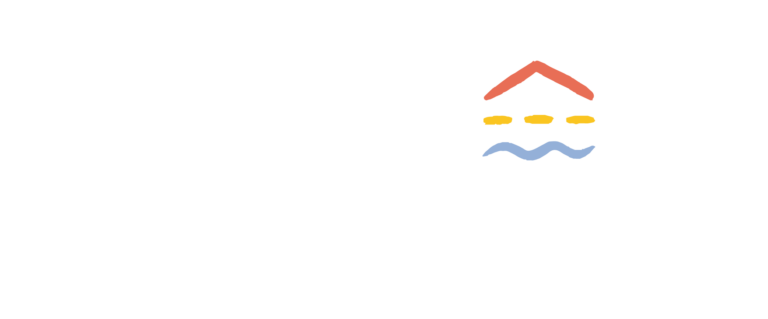 The Neighbourhood Planning Toolkit (Local Visions) is designed to:
Inspire Birmingham residents to consider Neighbourhood Planning for their area of the city
Give people insight, support and step-by-step guidance to create a Neighbourhood Plan.
Birmingham City Council (BCC) is committed to helping local neighbourhoods and communities have more influence over the services and decisions that affect their lives.
The council set out its approach to this in the 2019 white paper 'Working Together in Birmingham's Neighbourhoods'.
One way it is fulfilling this is through the Neighbourhood Planning Toolkit – a website that supports people to create a Neighbourhood Plan for their area of the city.
Birmingham Community Matters (BCM) is delighted to have collaborated with BCC and Locality under the 'Local Visions' banner to produce the website. 
The project is funded through the Department for Levelling Up, Housing and Communities' Neighbourhood Planning Pilots Programme. 
About the Neighbourhood Planning Toolkit
Launched in June 2023, the Neighbourhood Planning Toolkit takes the form of a website containing inspiration and support to help people:
1) Decide whether a Neighbourhood Plan is the right tool for the change they'd like to see in their area of Birmingham
2) Walk them through each step involved in creating a Neighbourhood Plan and outline the support available along the way.
It also suggests alternative mechanisms for making change happen, and ways to bring your community together to consider people's wishes for the future.
View the Neighbourhood Planning Toolkit at localvisions.co.uk. 
BCM's role has included gathering and creating content (words, imagery and videos) and building the website. We worked with people who have already embarked on a Neighbourhood Planning journey in Birmingham to capture their stories and insight in order to strengthen the toolkit.
Thank you to those people in Balsall Heath, Beeches, Booths and Barr (3Bs), Jewellery Quarter, Small Heath and Soho and Handsworth.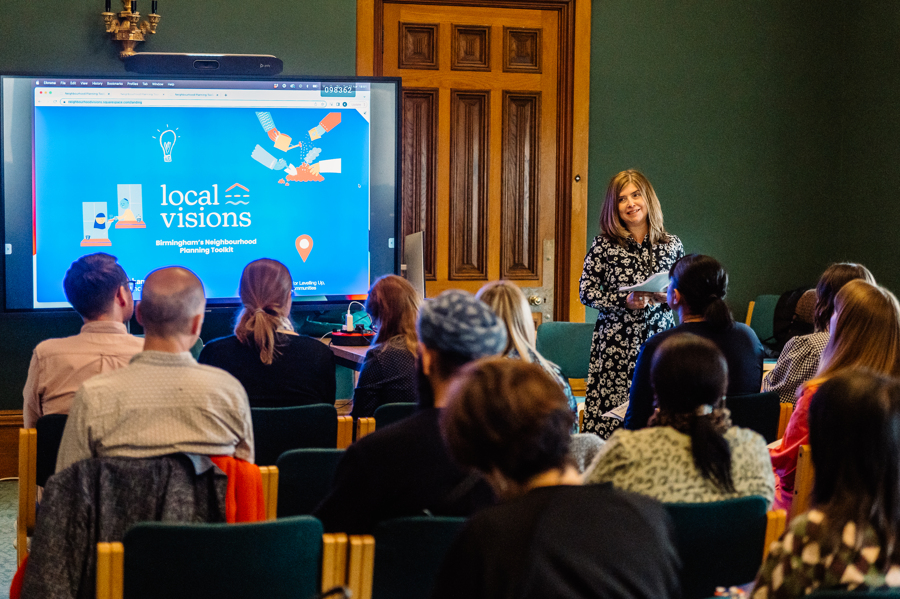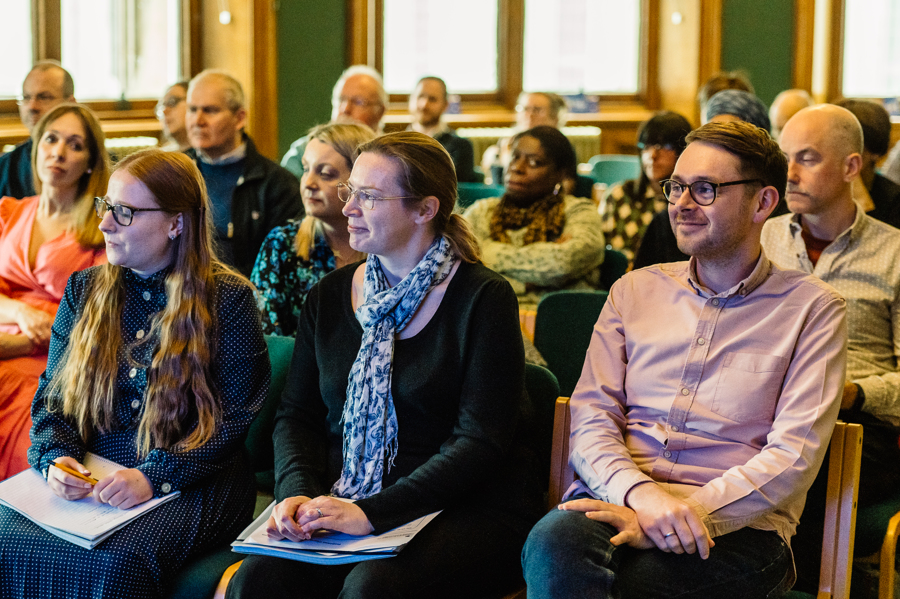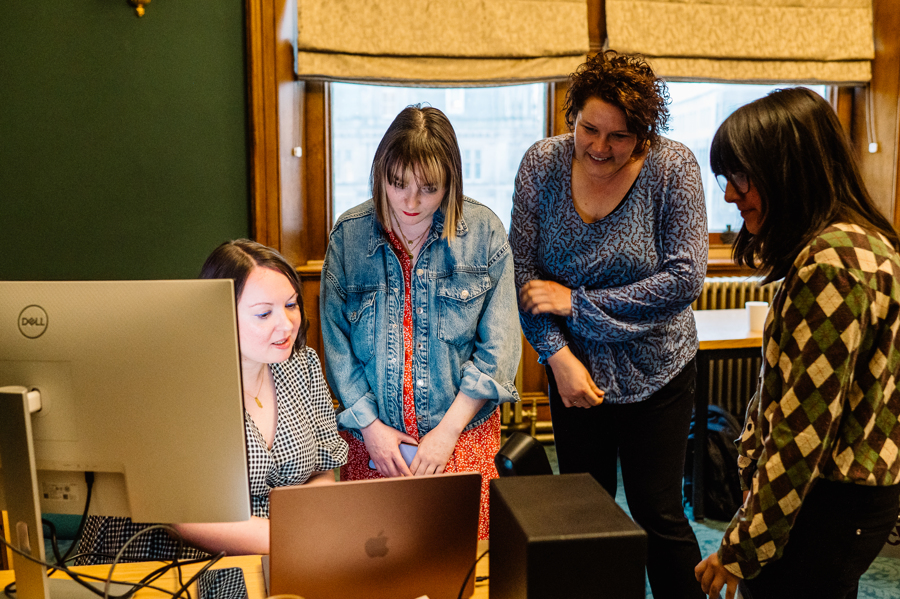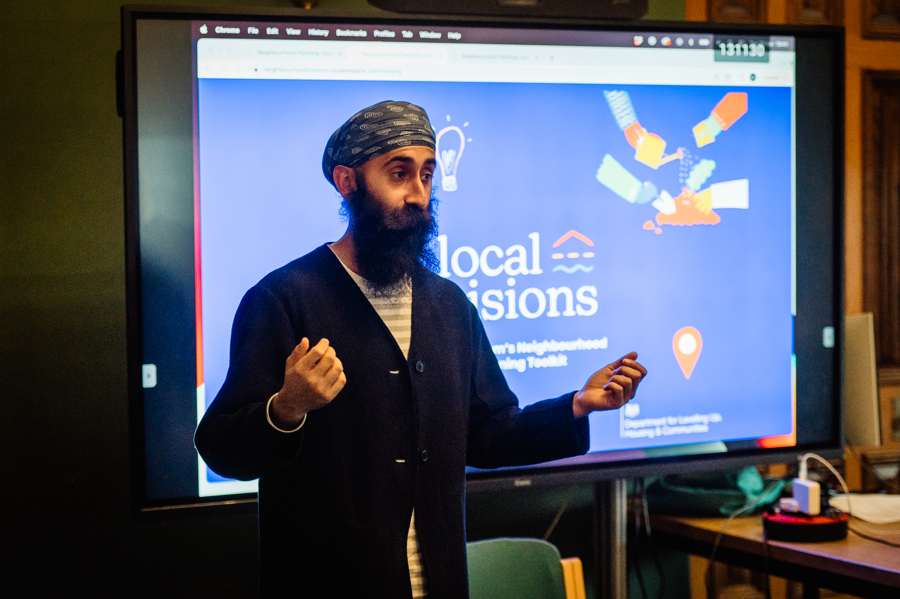 What is a Neighbourhood Plan (NP)?
An NP is a legal document setting out a community's wishes for the use and development of land in a designated area. It is created by and for the local community. Among other things, an NP can include policies for protecting green spaces, safeguarding or developing community facilities, and allocating sites for housing.
Once an NP is brought into force, council planners must take its policies into account when making planning decisions for that area.
An NP can't solve every issue in an area, but it does hold legal weight. It gives a community legal powers to influence future development.
Feedback on Local Visions
"We commissioned the fantastic, highly skilled BCM Team to work with us and develop the online Birmingham Neighbourhood Planning Toolkit – enabling communities to access accurate, accessible and clear information, in an engaging format, about how they can be utilised to improve local areas. www.localvisions.com is the result and we are delighted, as are local residents and partners who have used it so far. This was a key part of our Dept Levelling Up Housing and Communities funded Neighbourhood Planning pilot programme in Birmingham. BCM (working with Locality as a delivery partnership) were professional, flexible, creative and responsive. They worked constructively in partnership with us and residents who are developing, or already have, a Neighbourhood Plan – to capture their input including via short films. Highly recommended!" – NDSU Team, Birmingham City Council.
On Eventbrite you can see what we've got coming up especially for Selly Oak NNS-funded groups – as well as events for anyone who is running a small community group in Birmingham. If nothing suits, you may like to book a one-to-one session with BCM.  
Resources to support local community action
Local Visions is now the definitive website for Neighbourhood Planning information in Birmingham. If you're already involved in running a small community group in the city, you may also like: